Today is Monday and it is supposed to cheer up and put some effort, but unfortunately I don't feel well today. I kept coughing and my voice became a little bit strange. But I don't think it is cold because I don't have any fever and nothings wrong except throat.
My soar throat make me to want to eat Ramen.. because of warm つゆ in there.
As I say think about Ramen, I recall the day of the Ramen festival. It was two weeks ago, but I can not forget the nice Ramen there! It was at the Sakae, and luckily the day I visited was the last day of the event.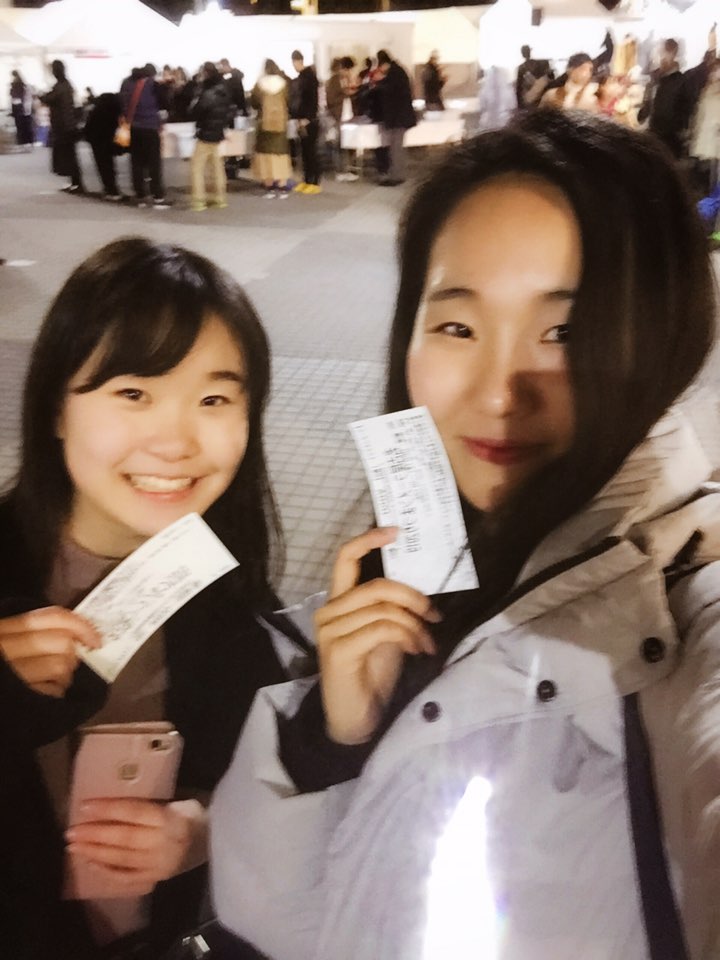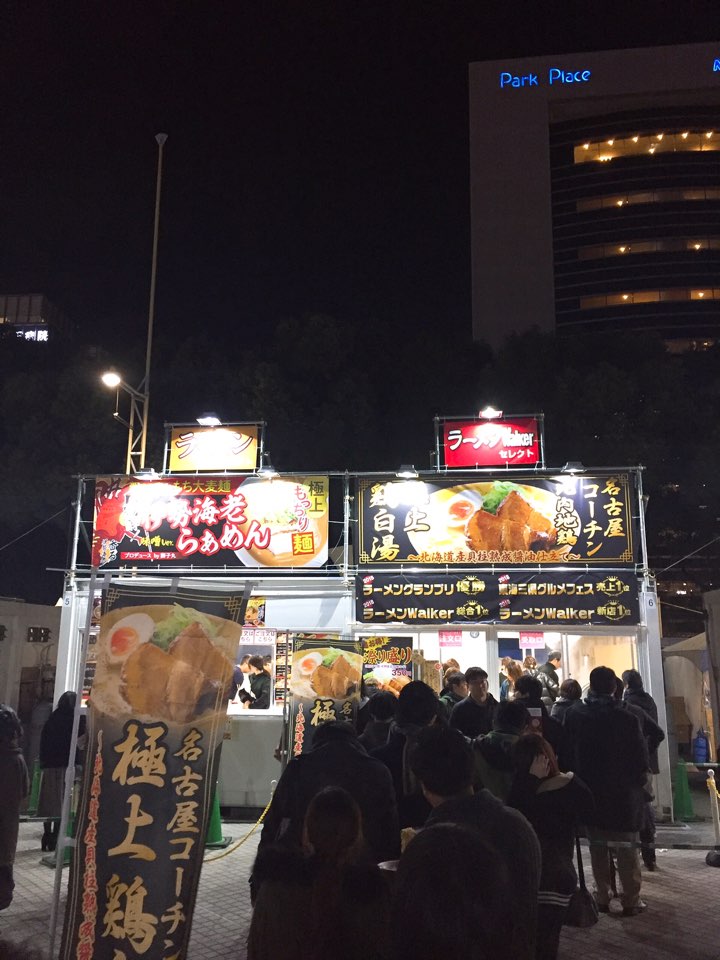 I don't know well, but I chose Ramen that said to win a competition. And it was not so different from what I expected. It was really nice Ramen!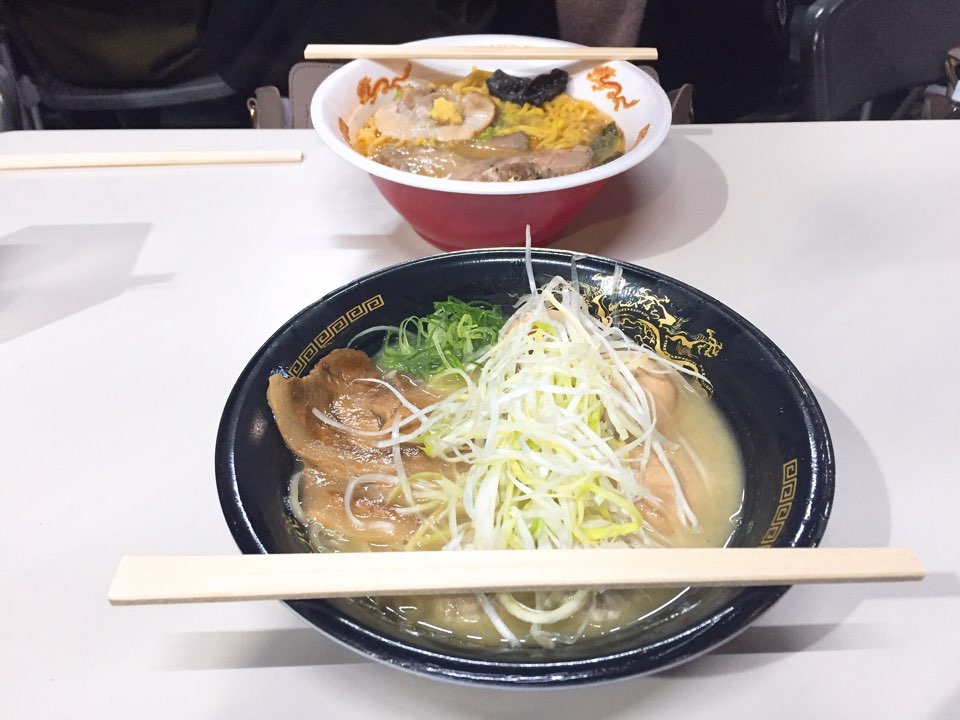 This reminiscence make me more hungry, and increase eager for Ramen. I should eat Ramen tonight!