Hello Everyone! What did you do on your weekend?
I had a meaningful event on Saturday because I went to exhibition of Shinkai Makoto, director of the movie [your name]!. It is held in Takashimaya from 2/16 ~ 3/3. Here is information!
http://shinkaimakoto-ten.com/sp/index.html
I have plan next week, so last Saturday was the last chance to visit there.
Definitely I love [your name] the most, but besides it there were other works of Shinkai Makoto. From his first work, I could watch the whole process of his movie developing gradually.
Sadly, taking picture inside was prohibited so I didn't take any pictures. There were a lot of scenario and continuity(conti) of his works; ほしのこえ, 雲のむこう、約束の場所, 秒速5センチメートル, 星を追う子ども, 言の葉の庭 and 君の名は.

I was attracted to 言の葉の庭 in the exhibition. I didn't know this movie until I visit here, so I thought it was really lucky to go to the exhibition! I watched it before I go to sleep that night.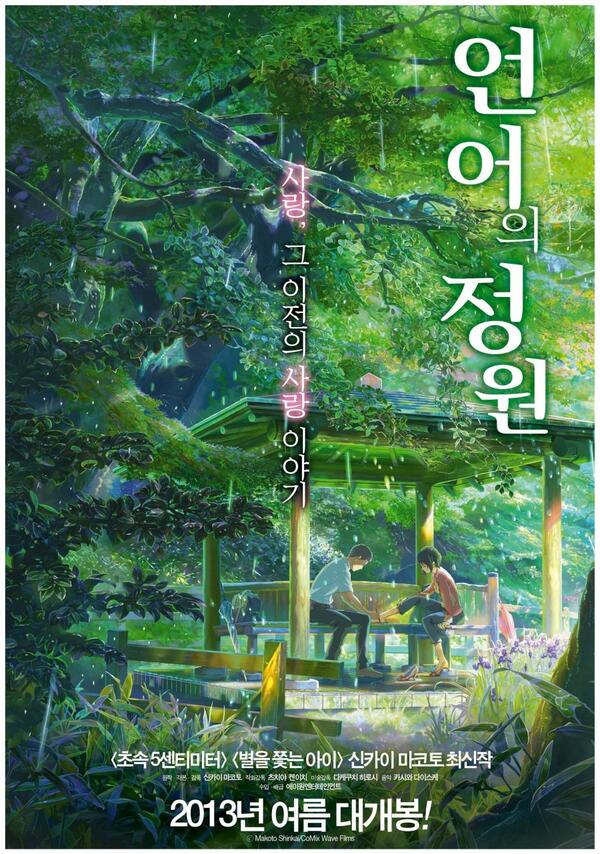 I really like the afterglow of appreciation! The background was especially beautiful 🙂